Corporate Member Highlight – Automotive Management Services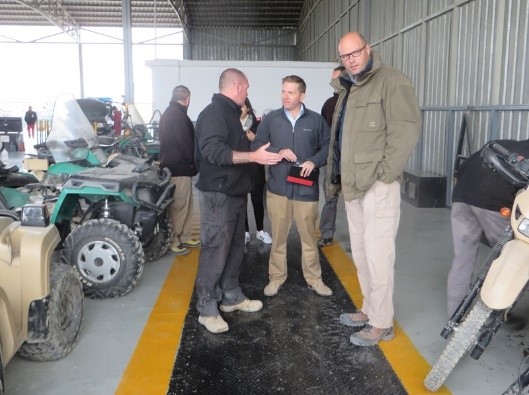 The American Chamber of Commerce recently visited its long time Corporate Member Automotive Management Services (AMS). David Schuin, Vice President for Afghanistan and Priya Anand, Director of Communications, gave the Chamber a tour of the main facility where AMS provides maintenance for ANP vehicles and Component overhaul for the ANA under the Afghanistan Technical Equipment Maintenance Program (A-TEMP). For more than fifteen years, AMS has kept the ANA and ANP running from this and across 14 other locations around Afghanistan.
AMS supports employment and business growth in Afghanistan by employing and training thousands of local Afghans. AMS spends approximately $20m annually directly in the Afghanistan economy through purchases of products and services e.g. consumables, food, communications etc.
AMS also proudly uses local machine shops for engineering requirements during the component overhaul process, which supports the local community and ensures a lasting commitment between AMS and the Afghan community.  In addition to the above, AMS trains ANP maintenance technicians in continued efforts for self-sustainment within the ANDSF.
Automotive Management Services, is a global provider of vehicle and equipment solutions with Head Offices in Dubai, U.A.E and Virginia, U.S.A. Established in 2001, AMS has a global presence with operations covering the Middle East, Central Asia and Africa – with over 16 years' proven experience of successfully mobilizing projects in remote and austere locations.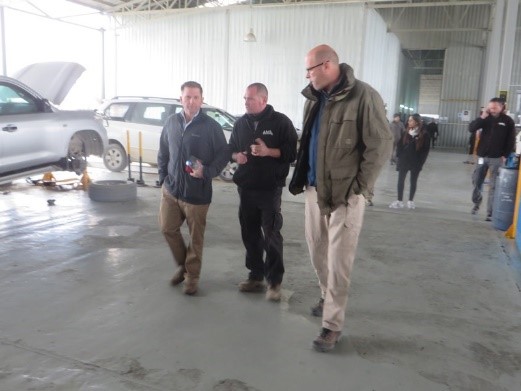 AMS brings expertise, innovation, and service excellence across a broad range of vehicle and equipment solutions. They provide long-term, cost effective support to Government, Commercial and United Nation organizations. AMS works closely with clients, enabling them to meet evolving fleet management, technical training, and logistical needs and ensuring the highest standards of performance and mission readiness across their entire fleet.
With a workforce of more than 1900 employees comprising 32 different nationalities, AMS manages over 60,000 vehicle and equipment assets globally with a value of more than USD 2 billion
More than 16 years' experience designing turnkey maintenance facilities, from concept to completion within high-risk environments
Supply Chain Management of parts operations in excess of USD 35 million